How to Help Your Kids Make Friends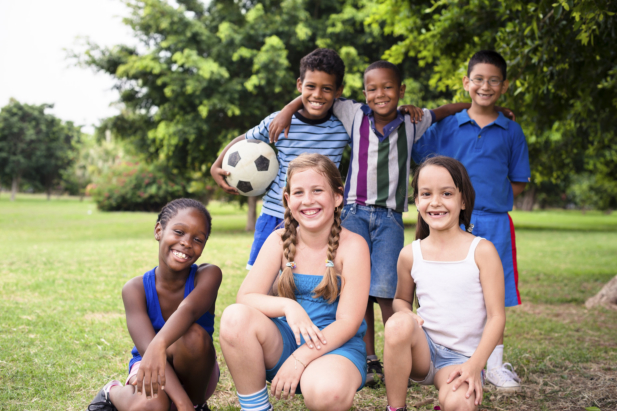 At It Takes A Village Infant Toddler and Preschool Center, we believe that making friends is an important part of your child's development at preschool. It's how kids learn about sharing, leadership, teamwork, and cooperation.
Check out these tips on how to help your little ones learn how to play well and be a good friend:
Get to know the other kids
Attend a few activities at the daycare center and learn the names of your kids' classmates.
Model positive social behavior
Children learn by example, so be mindful of how you interact with your friends or neighbors.
Practice at home
Sit down with your kids and teach them how to introduce themselves and strike up friendly conversations. You can also discuss what topics they can talk about with other kids.
Set up a play date
Ask your children who they want to play with and what activities they want to play. Then, you can talk to the other parents about setting up a play date.
Try not to worry too much
Every child is different, so you need to know your children's personality and temperaments. This way, you'll know the level of social interaction they need and set expectations accordingly.
Are you looking for daycare in Jersey City, New Jersey that fosters a fun and caring environment for pre-schoolers? Then, you're in the right place.
Our program and curriculum are designed to help children develop their social, cognitive, and emotional skills. You can trust that we are one of the leading providers of quality child care in New Jersey. Call us now!