How to Help Your Child Thrive in Online Learning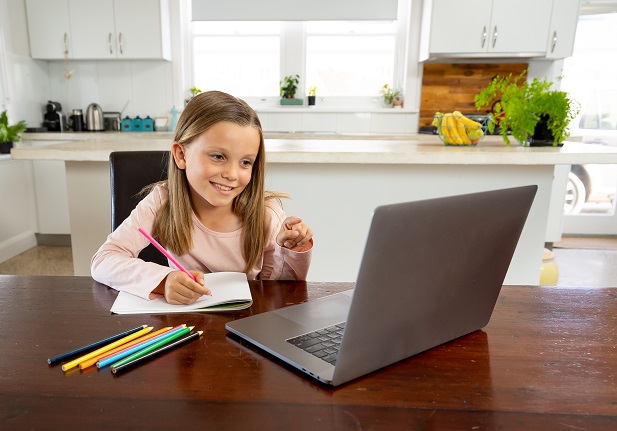 The adoption of online learning is becoming more prevalent. It seems the benefits of remote learning go beyond a response to the pandemic. Online learning has made it easier for students and teachers to connect wherever they may be.
With the changing times, the different levels of education such as Preschool may have changed. It is important to help your child cope up and thrive in an online learning setting. Here are some things you may want to explore.
Dedicated space for focused learning – by providing a learning space complete with a table and chair, you are securing a place where your child can focus. This can be their current study table equipped with the necessary equipment for online learning.
Multiple approaches to learning – going beyond the online session solidify the concepts learned. For example, the family can engage in experiments or watch virtual exhibits to learn more about the concepts.
Routines for study habits – build your child's discipline and positive attitude to learning through learning routines. A quick study planning before the start of the day or a recap of the day's learning can be simple rituals to practice.
It Takes A Village Infant Toddler and Preschool Center is all about elevating Child Care in New Jersey.
We are more than just a Daycare in Jersey City, New Jersey. Call us and learn why we are one of the Centers with Accreditation.