More Programs
Day Care Center in Jersey City, New Jersey
Nutrition:
All meals are prepared on site every day. Our students look forward to a healthy breakfast, lunch, and snack. All meals served comply with the New Jersey State Department of Agriculture Guidelines.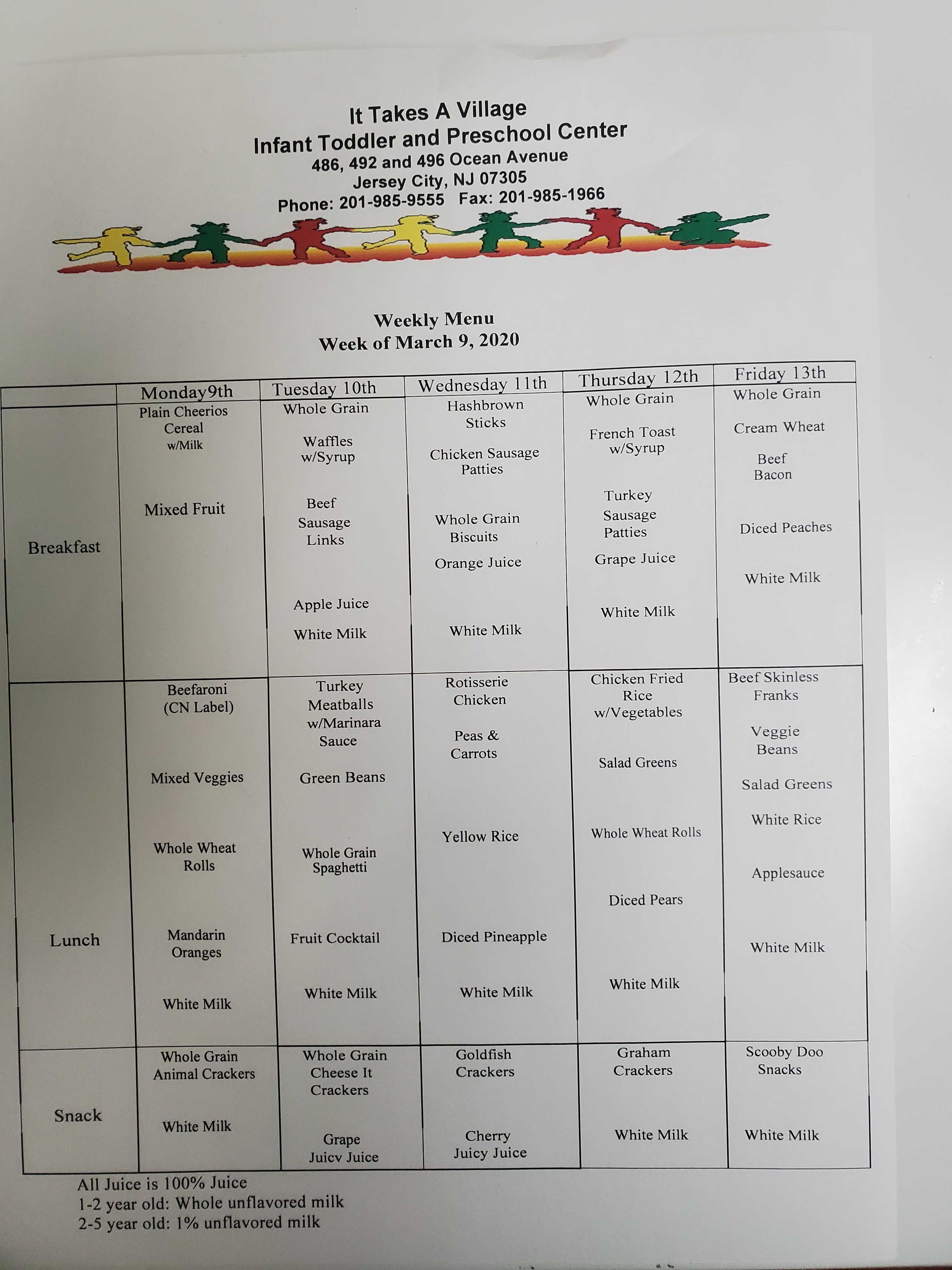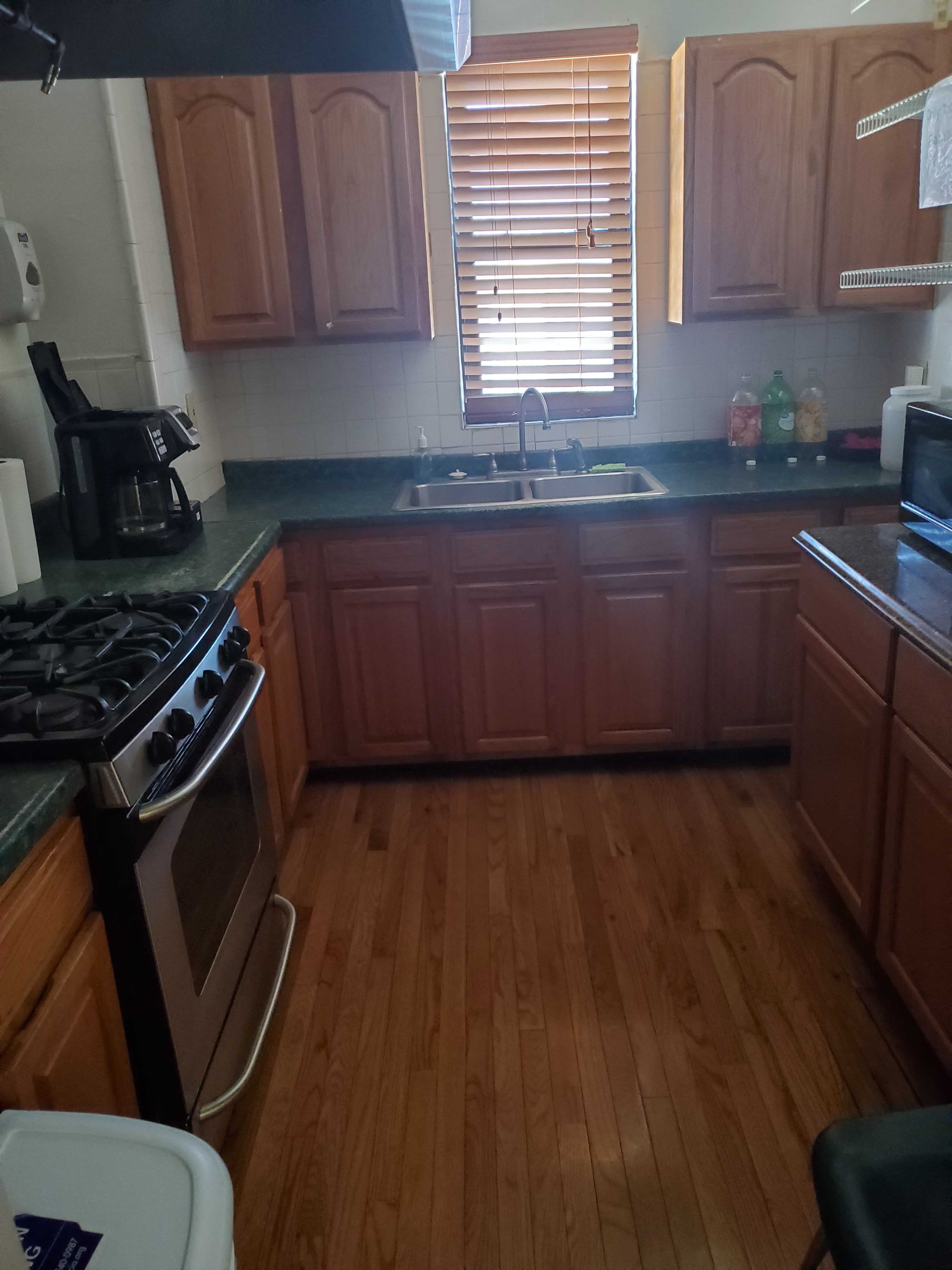 Family Engagement:
It Takes A Village believes that families deserve to receive the appropriate support of services that address their needs.
Our family friendly clubs include "Mommies and Me" and "Daddies and Doughnuts". Here we provide workshops on relevant and current issues. We also provide workshops for the following:
Language and Literacy
Social/ Emotional Behavior
Math and Science
Nutrition and Health Education
Home/School Connection
Health and Safety:
Village Laundromat
Aside from the daily routine of sanitizing and cleaning implemented by the Early Childhood Educators and the Custodial Staff, we have a Laundromat.
Early Childhood Educators ensure that the classroom materials are sanitized and cleaned as needed ready for students' use.
Village Playgrounds
We have not only 1 but 2 fenced in, secured and away from the traffic playgrounds. Each playground is spacious enough for children to fully engage in outdoor activities. The largest playground has play equipment that consists of slides, climbers, 2 imagination stations and a tunnel. Both play spaces have trikes, balls, hula hoops, and more.
The space is used for:
Gross motor activities
Practicing meditation
Utilizing breathing technique
Yoga
Library
Onsite space for children to explore different genres of books in different sizes and textures.
Health and Safety Photo Gallery